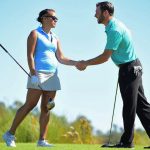 Golf Etiquette: How to Behave on the Golf Course?
Golf is a sport that combines skill, strategy, and precision.  Beyond mastering the game itself, understanding and adhering to proper golf etiquette is also essential for golfers. In this article, we will explore the key aspects of golf etiquette & ways to behave on the golf course to ensure an enjoyable experience for everyone involved.
Things to Remember for Behaving Properly on a Golf Course:-
Following are some essential etiquette tips for golfers to behave well on the course –
Dress Code & Timeliness:
The first step in displaying good golf etiquette starts with adhering to the dress code & arriving at the course on time. Most golf courses have specific guidelines regarding attire such as collared shirts, tailored shorts or pants, and golf shoes. By dressing appropriately, you demonstrate respect for the course & your fellow players.
Arriving early for your tee time shows consideration for others' schedules and allows you to warm up properly, avoiding delays during the game.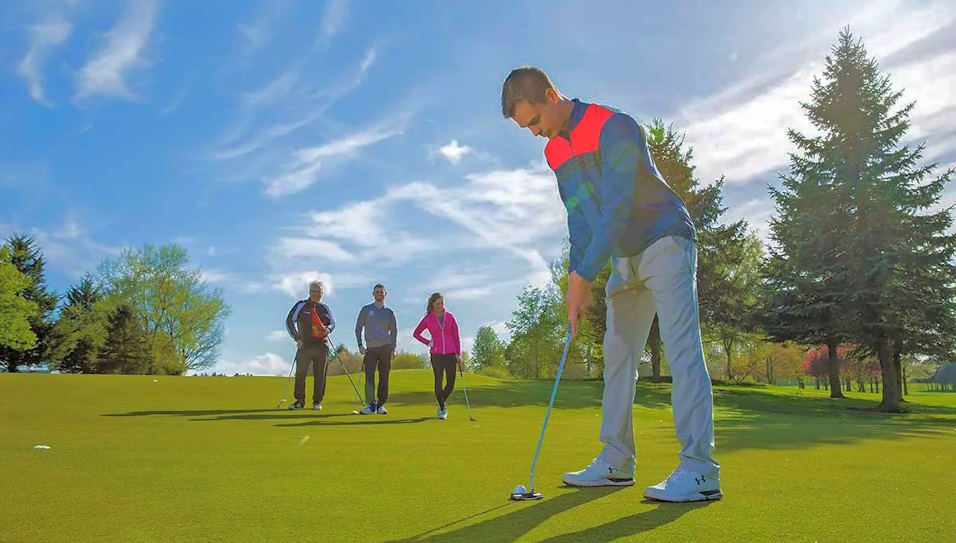 Maintain Silence and Respect:
Golf is a sport that requires concentration and focus. During play, maintaining silence and avoiding unnecessary distractions is essential. Refrain from talking or making noise while others are preparing to swing or putt. When moving around the course, do so discreetly to avoid disturbing fellow golfers.
Additionally, respect the traditions of the game by not walking on another player's putting line and repairing any divots or ball marks on the green.
Safety on the Course:
Safety is paramount on the golf course. Always be aware of your surroundings and ensure you are at a safe distance when someone is swinging. Shout "Fore!" if your ball veers off target and has the potential to hit someone else. Avoid driving golf carts too close to greens or tees, and follow any specific course rules regarding cart paths.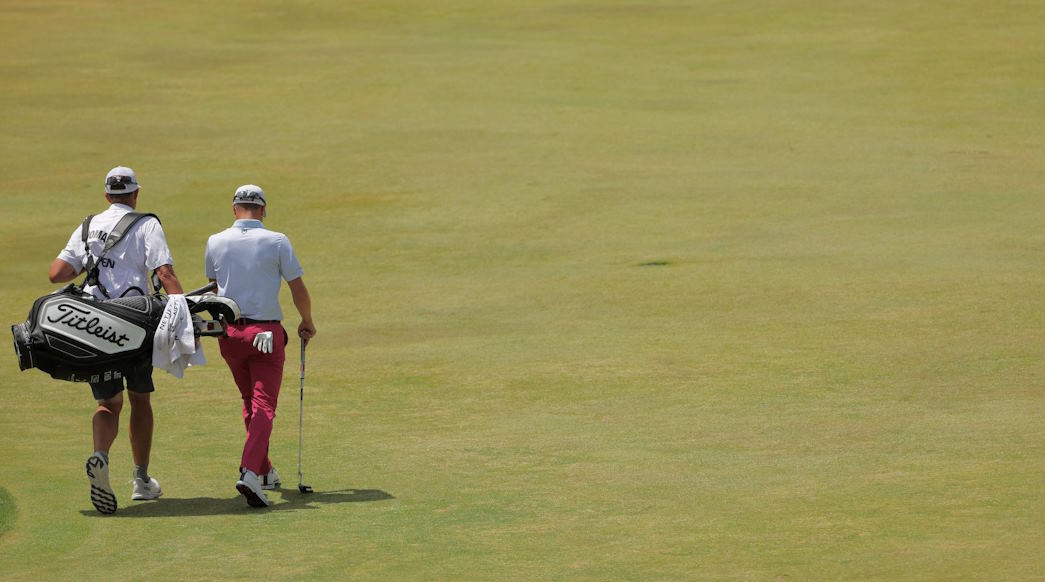 Repairing the Course:
Golfers have the responsibility to leave the course in better condition than they found it.  Repair divots on fairways, rake bunkers after use, and repair ball marks on greens. Maintaining the course ensures its longevity & enjoyment for future players.
Considering these tips for proper conduct when starting a round of golf appropriately, you can surely become one of the most well-mannered and etiquette-rich players on the golf course.
Navigating golf etiquette throughout your round is not just about mastering the techniques and getting a low score. It is also about displaying respect and consideration for the game, fellow players, and the golf course. Following proper golf etiquette enhances the overall experience and camaraderie among players.
So, the next time you step into the golf course, remember to embody the values of golf etiquette for a truly enjoyable & memorable round of golf.